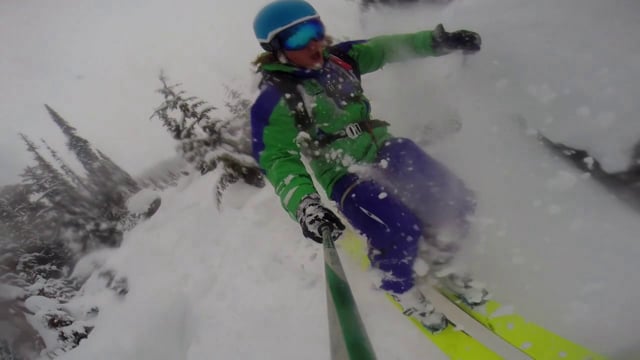 CMH Gothics
Canadian Mountain Holidays Gothics
Canadian Mountain Holidays Gothics is Canadian heli-skiing in just three groups!  Great access to both glaciers and trees.   Canadian Mountain Holidays Gothics, Heliskiing in Canada in just 3 groups, moving quickly.  One of Canadian Mountain Holiday's larger heliskiing areas, with easy to access from Kelowna or Calgary, BC Canada.
Canadian Mountain Holidays Heli-Skiing Location
Somewhat close to Revelstoke, which some consider to be the epicenter of heliskiing in Canada.  Canadian Mountain Holidays has many areas in this region.  Check it out on Google Maps.
Additional Information
Guests per Lift: 11.
Lifts per Helicopter: 3
Type of Helicopter: Bell 212
Airport for Travel: Calgary or Kelowna. Calgary then coach to lodge. 7 hours total.
Canadian Mountain Holiday Packages Offered: 4, 5 and 7 day
Price of Extra Vertical at Canadian Mountain Holiday: $125 / 1000 Meters or $38 / 1000 feet  ($Can.)
Canadian Mountain Holiday Heliskiing Terrain Description
Selkirk and Monashee Ranges of the Columbia Mountains include everything from high alpine to great tree skiing.  This is a huge area, including lots of glacier heliskiing in Canada.
Gothics Lodging and Dining Description
Everyone gets their own room at Gothics CMH Heliskiing lodge!  That is very unusual for heliskiing in Canada.  36 singles and 12 doubles is more than enough as Gothics only takes 33 guests at a time.  All the Canadian Mountain Holiday heliskiing in Canada amenities, including our favorite, the outdoor hot tub.
What is Unique/Why Us?
Canadian Mountain Holidays is the oldest and largest operator heliskiing in Canada with 41 years of accumulated experience.  CMH Heliskiing Operates 11 lodges in southeast British Columbia, Canada.  Offering a variety of heliskiing in Canada trips and programs means great variety and lots of options.
There are many aspects to consider for your ideal heli-skiing Canada trip. Some of the things to ask yourself, and to tell HELISKI.com, will allow us to narrow down the dozens of destinations for your heli-skiing in Canada.
Do you prefer an intimate heli-ski lodge or 'the more the merrier?'
Do you want to heli-ski in a group of four or are you OK in a group as big as eleven?
How many days or dollars can you spend heli skiing Canada?
Do you prefer heliskiing trees, bowls, glaciers and high alpine or all of the above?
Do you want unlimited vertical, or do you want a base amount with the option to pay for extra heli-skiing Canada? (We are happy to do the math for you.)
Do you want to get to and from your heliski Canada lodge as quickly as possible, or do you have time to burn?
When do you want to schedule heliskiing Canada?
Do you want to try heliskiing Canada during or after a resort skiing vacation?
Where are you originating travel?
Do you want a remote, rustic lodge from which to heliski Canada?
Do you want catskiing or resort skiing options in case the helicopters cannot fly?
Canadian Mountain Holidays has been offering Canadian heli-skiing for over 50 years!  Most CMH Heli-Skiing lodges are remote. Some require a helicopter ride to access the lodge. Different lodges serve different terrain, snow qualities, group sizes and trip lengths. We are happy to recommend those that fit your group best.  CMH offers more choices than any other operator, and they have been heli-skiing BC the longest.
Mike Wiegele Helicopter Skiing is the second largest operator, and has been heli skiing Canada almost as long as CMH Heli-Skiing. There are two lodging options at Mike Wiegele Helicopter Skiing – Blue River and Albreda. They offer different lodging and heli-ski Canada options that also vary throughout the season. HELISKI.com can help you choose.
There are dozens of smaller operators for your heliskiing Canada pleasure. Do you want a great, classic lodge like Skeena or Mica Heliski Canada? Do you want easy access so you spend your time heli-skiing Canada like Northern Escape Heli-Skiing? Do you want unlimited vertical, like Great Canadian Heli-Skiing and Mike Wiegele Helicopter Skiing? Love trees? Consider Bearpaw Heliskiing or one of the CMH Heli-Skiing areas that specialize in trees. If you want your own food and lodging, check out RK Heli-Skiing. How about one group per helicopter at TLH Heli-Skiing Canada.
There are myriad choices. Email or call 866-HELISKI so we can get started putting together the best fit for your heliskiing Canada trip!