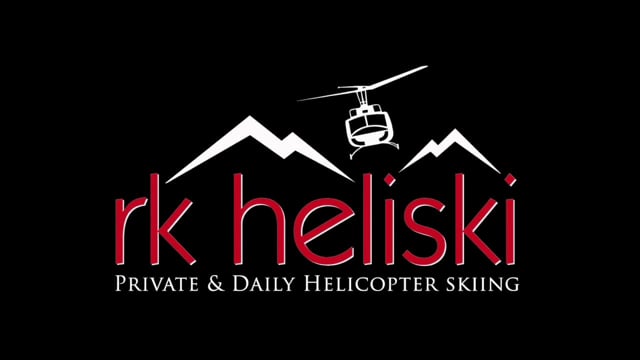 RK Heliskiing – RK Heliski
RK Heli Ski and Heli Boarding Canada welcomes you to 1,500 square kilometers/ 930 sq. miles of incredible heliskiing terrain in the spectacular Purcell Mountains.  RK Heli Skiing is on the edge of the legendary Bugaboos!   RK Heliskiing Canada is the highest heliski operator in Canada, offering dry, light snow!  Heliskiing Canada and heli-boarding tours are led by some of the world's best mountain guides to access wide open alpine slopes, scenic glaciers and gladed forests dusted with annual snowfalls of up to 1,100 cm/36 feet. 
For RK Heliskiing, and any Canadian heli skiing options, let us curate the best trip for your group.
RK Heli-Ski Canada offers some of the highest altitude heliskiing in Canada, and some of the most convenient Canada helicopter skiing. RK Heli Ski Canada is based in the resort at Panorama Mountain Village, home of great resort skiing and excellent snow. Panorama is a short ride from Calgary, Banff and Cranbrook.  RK Heliski /RK Heliskiing.
RK Heliski Location
RK Heli Ski Canada is adjacent to Panorama Mountain Village Resort, BC.  High and dry, that is the RK Heli Ski Canada story. With some landings over 11,000 feet, RK Heli Ski Canada is much higher than most Canada helicopter skiing operations. This means lighter, drier snow and lots of skiing above tree line.   RK Heli Ski Canada is also located in the far Eastern corner of British Columbia, Canada. This is another reason that the snow that falls is likely to be light powder.
RK Heliskiing Standard Packages Offered
Panorama Mountain Resort offers hotel, studios, 1, 2, & 3 bedroom, condominium, specialty townhomes, premium condos, pensions and chalets. Quality private homes for private guests and an exclusive private ranch.
RK Heli-Ski Canada Heliskiing Ski Year-Round and Down Day Services
Downhill ski/board at Panorama Mountain Resort, swim, cross-country ski. Hot tub / Jacuzzi Massage Sauna TV Internet Access Phone Souvenir Heli Boutique, 180 seat family restaurant, tepee with fire pit, luge ice bar, satellite TV, free resort shuttle service.
RK Heliskiing Details
For the more advanced and experienced heli ski Canada clients, RK Heli Skiing offers Private Packages. Private Packages use a smaller, faster Bell 204 helicopter. Five, six or seven heliskiers / heliboarders have exclusive use of the machine. The group can heli ski / heliboard at their own pace. Additional runs are also available for a reasonable price.
RK Heliskiing Additional Information
RK Heliskiing Terrain: 
Glacier and gladed runs.
RK Heliski Helicopters: 
Bell 212, Astar B3, Bell 206 L3

RK Heliskiing Average Vertical: 
Average 5 run day 4000 meters/runs vary from 500 to 1500 meters

RK Heliski Average Snowfall: 
1,100 cm/36 feet

RK Heliskiing & Heli Boarding Level of skill required for first timer: 
Intermediate – skiing/boarding blue runs with confidence and in good physical shape

How guests arrive to RK Heli-Ski: 
Self-drive or RK Heliski provides transfer from Banff/Lake Louise area.

RK Heliskiing Group/Lift Size: 
11 Guests per Group in the 3 and 5-run packages share the Bell 212 helicopter.  Private groups of 5 to 7 guests use the Bell 204.

Closest Major Airport to RK Heliski: 
Panarama, BC; Cranbrook, BC; Calgary AB

RK Heliskiing Packages Include: 
Accommodation, breakfast, picnic lunch, evening dinner, guide service, powder fat skis, certificate of accomplishment and souvenir pin.

Powder skis required: Included
Price of Extra Vertical: $95 Can. per additional run
Maximum number of guests: 59 skier/boarder
Hotels recommended for pre & post accommodation: Heli Plex – built in 1987. Or from Banff/Lake Louise.
The best time to arrive: Depart Banff by 6:00 AM to heliski with RK that day.
What is Unique/Why RK Heliskiing?
RK Heli Skiing Canada's top priority is to provide safe and outstanding day in the pristine Purcell Mountains.  RK Heliski Canada has an outstanding safety record for 36 years.
Popular with many first-time heliskiers, RK Heliski Canada allows Panorama Resort guests to add a day or two of Canada heli skiing fun to their vacation, and check it off of their bucket list. Three and five-run packages allow RK Heliski Canada clients to ease into heliskiing. And additional runs are only $95 Can.
RK Heli Skiing is very convenient. It is just a 2.5 hour drive from Banff.  Guests can depart Banff at 6AM and arrive in Panorama with plenty of time to go with RK heliskiing the same day.  Panorama is also 3.5 to 4 hours drive from Calgary, making it one of the most convenient operations for heliskiing in Canada to access by car.  Shuttle services are also available from Banff, Lake Louise / Canmore and Calgary.
There are many aspects to consider for your ideal heli skiing Canada trip. Some of the things to ask yourself, and to tell HELISKI.com, will allow us to narrow down the dozens of destinations for your heli skiing in Canada.
Do you prefer an intimate heli skiing lodge or 'the more the merrier?'
Want to heli-ski in a group of four or are you OK in a group as big as eleven?
How many days or dollars can you spend heli skiing Canada?
Prefer heli skiing trees, bowls, glaciers and high alpine or all of the above?
Want unlimited vertical, or do you want a base amount with the option to pay for extra heliskiing Canada? (We are happy to do the math for you.)
Would you like to get to and from your heli ski Canada lodge as quickly as possible, or do you have time to burn?
When do you want to schedule heli ski Canada trip?
Would you want to try heli skiing Canada during or after a resort skiing vacation?
Where are you originating travel?
Does your group prefer a remote, rustic lodge from which to heli ski Canada?
Need catskiing or resort skiing options in case the helicopters cannot fly?
Whether you are interested in heli skiing Alaska or heli skiing Canada, HELISKI.com has the answers.
Canadian Mountain Holidays or CMH Heli Skiing offers more Canada for over 50 years! Most CMH Heli Skiing lodges are remote. Some require a helicopter ride to access the lodge. Different lodges serve different terrain, snow qualities, group sizes and trip lengths. We are happy to recommend those that fit your group best. choices than any other operator, and they have been heliskiing.
Mike Wiegele Helicopter Skiing is the second largest operator, and has been heli skiing Canada almost as long as CMH Heli Skiing. There are two lodging options at Mike Wiegele Helicopter Skiing – Blue River and Albreda. They offer different lodging and heli-ski Canada options that also vary throughout the season. HELISKI.com can help you choose.
There are dozens of smaller operators for your heliskiing Canada pleasure. Do you want a great, classic lodge like Skeena or Mica Heliski Canada? Do you want easy access so you spend your time heli skiing Canada like Northern Escape Heli Skiing? Do you want unlimited vertical, like Great Canadian Heli-Skiing and Mike Wiegele Helicopter Skiing? Love trees? Consider Bearpaw Heliskiing or one of the CMH Heli Skiing areas that specialize in trees. If you want your own food and lodging, check out RK Heliskiing. How about one group per helicopter at TLH Heli Skiing Canada.
There are myriad choices. Email or call 866-HELISKI so we can get started putting together the best fit for your heli skiing Canada trip!