Global Rescue – Insurance Just in Case
  At HELISKI.com, nothing is more important to us than the health and safety of our clients.  Heliskiing operators try to do everything possible to ensure clients have a safe experience, unavoidable accidents do happen.  A remote illness or injury far from home could require an expensive medical evacuation.  That is why we recommend that you protect yourself with Global Rescue, the leading provider of medical evacuation and response services.
You can get it for the week you are heli-skiing, or for the whole year, covering your other adventures.  Check it out.
tj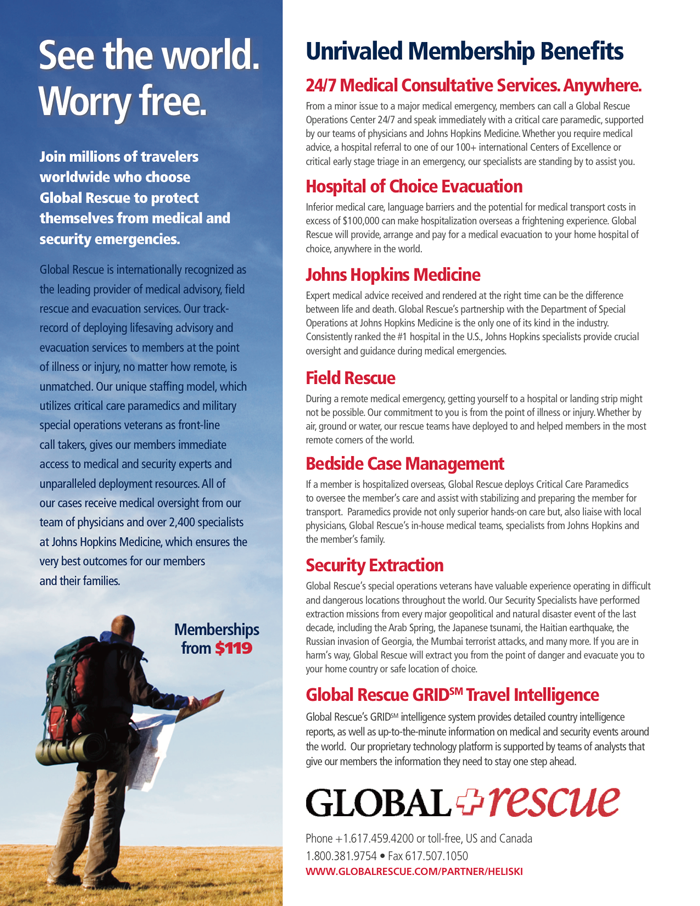 Want more information on Global Rescue and their services?
For more information about Global Rescue and the plan options available to you, or to enroll, visit GlobalRescue.com/partner/heliski or call 1-800-381-9754 (U.S. / Canada) or 1-617-459-4200.  Mention HELISKI.com, please.
We recommend you protect yourself and your family with a Global Rescue membership.
Medical Evacuation | Security Extraction | Crisis Response